By Xinhua
NAIROBI, Sept. 7 (Xinhua) — African countries wrapped up a three-day climate summit in Nairobi, the capital of Kenya, on Wednesday by adopting a Nairobi declaration.
The declaration outlines the continent's climate agenda, which includes the push for climate justice and the new models of climate financing.
Kenyan President William Ruto said the declaration will make the basis for Africa's negotiations at the Sept. 20 UN Climate Ambition Summit in New York and at COP28 in November in the United Arab Emirates (UAE).
"The Nairobi Declaration, our common stand and firm resolution, reaffirms our determination and sets the stage for a new phase in the global climate action and sustainable development agenda, giving the future of socio-economic transformation a distinct and affirmative African character," he said.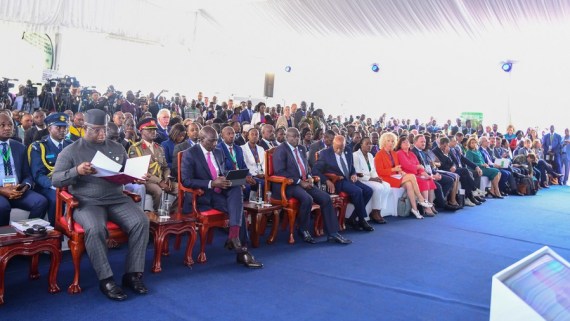 President of Sierra Leone Julius Maada Wonie (L, Front), Kenyan President William Ruto (2nd L, Front), and other leaders attend the Africa Climate Summit 2023 in Nairobi, capital of Kenya, on Sept. 4, 2023. (Photo by Fred Mutune/Xinhua)
Ruto noted that the declaration defines and amplifies Africa's position on the way forward in climate action, and the fundamentals that the international community must undertake to ensure that humanity's economic and ecological imperatives are sustainably achieved.
"Going forward, we shall use every available opportunity in the busy multilateral calendar, from the G20 meeting, the UN General Assembly in a fortnight, the annual meetings of the World Bank Group and the International Monetary Fund soon thereafter, as well as the COP28 afterwards," he said.
He said the summit has successfully demonstrated that African solutions are not just appropriate for Africa's problems but they are necessary for global well-being.
"Our Agenda 2063 is an agenda for the benefit of all humankind, and The Africa We Want aligns with the planet we need. Africa is the future of the world," he added.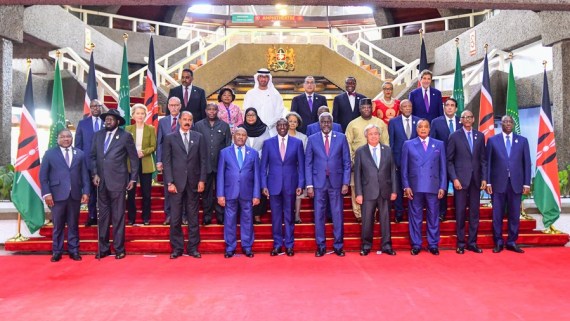 Heads of State and other dignitaries pose for a photo during the Africa Climate Summit in Nairobi, capital of Kenya, on Sept. 5, 2023. (Photo by Fred Mutune/Xinhua)
Ruto observed that the leaders were leaving Nairobi satisfied that "it is a job well done, proud of the progress we have made and eager to embark on the next phase of transformation everywhere on our continent."
He said Africa has emerged from the summit a winner, with a transformative partnership that will see the investment of 60 million U.S. dollars over two years in expanding grid access in rural Burundi and a 4.5 billion dollars commitment to boost renewable energy.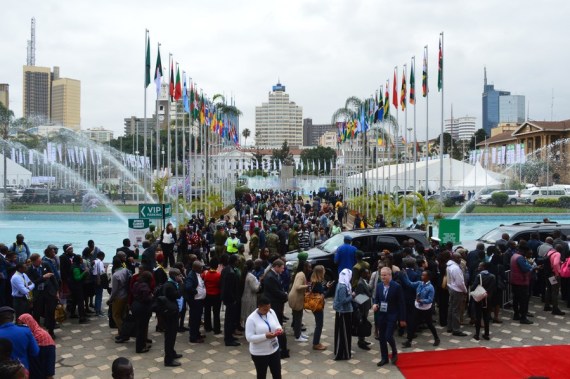 Delegates arrive for the opening of Africa Climate Summit 2023 in Nairobi, capital of Kenya, on Sept. 4, 2023. (Photo by Charles Onyango/Xinhua)
Moussa Faki Mahamat, the chairperson of the African Union Commission, said he will push to make climate change Africa's theme of 2025/2026, be institutionalized and the summit be held every two years.
He added that with the Nairobi spirit, Africa will in no way lose momentum to push for climate justice, concrete climate action, and the need for adaptation and transition. ■